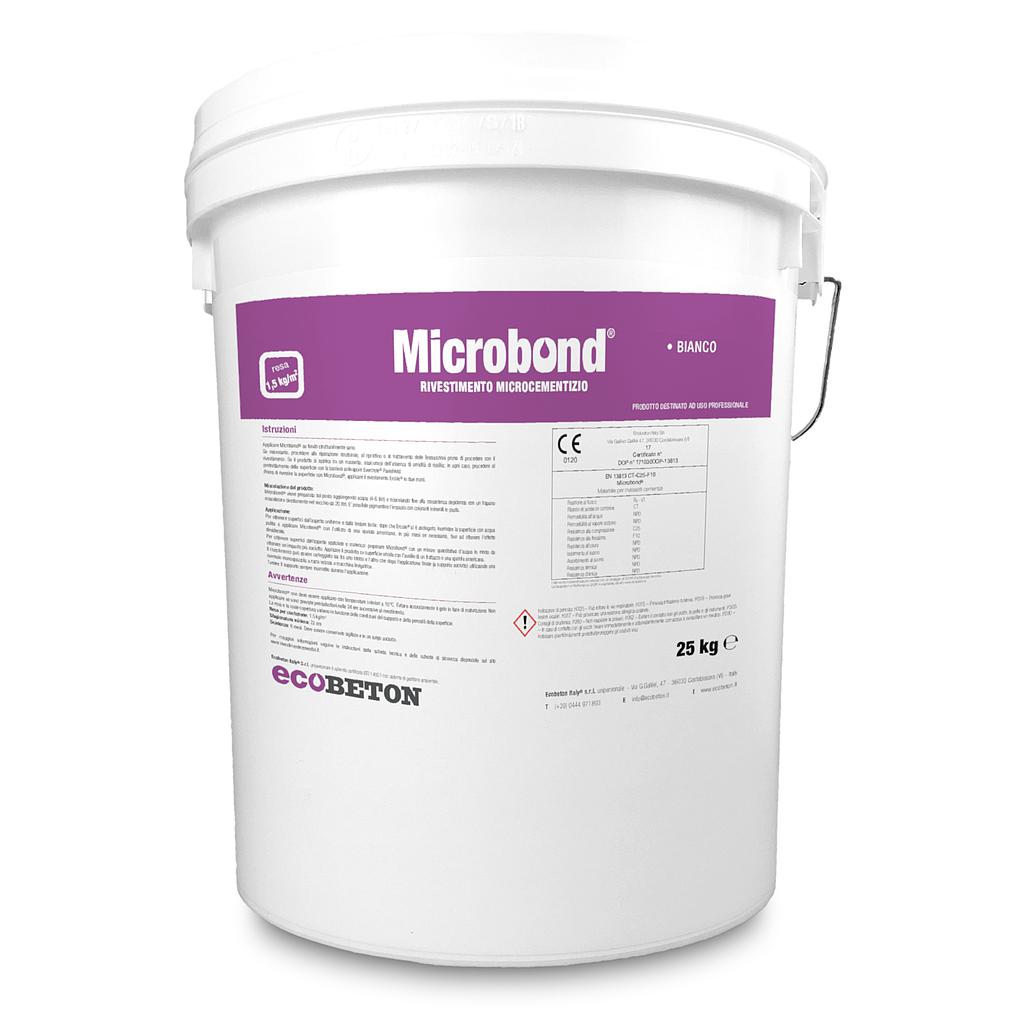 Microbond White
---
30 dniowa gwarancja zwrotu pieniędzy
Bezpłatna wysyłka na terenie Polski
Kup teraz, otrzymasz przesyłkę w 2 dni
Product for professional use
---
Low thickness eco-sustainable microcement.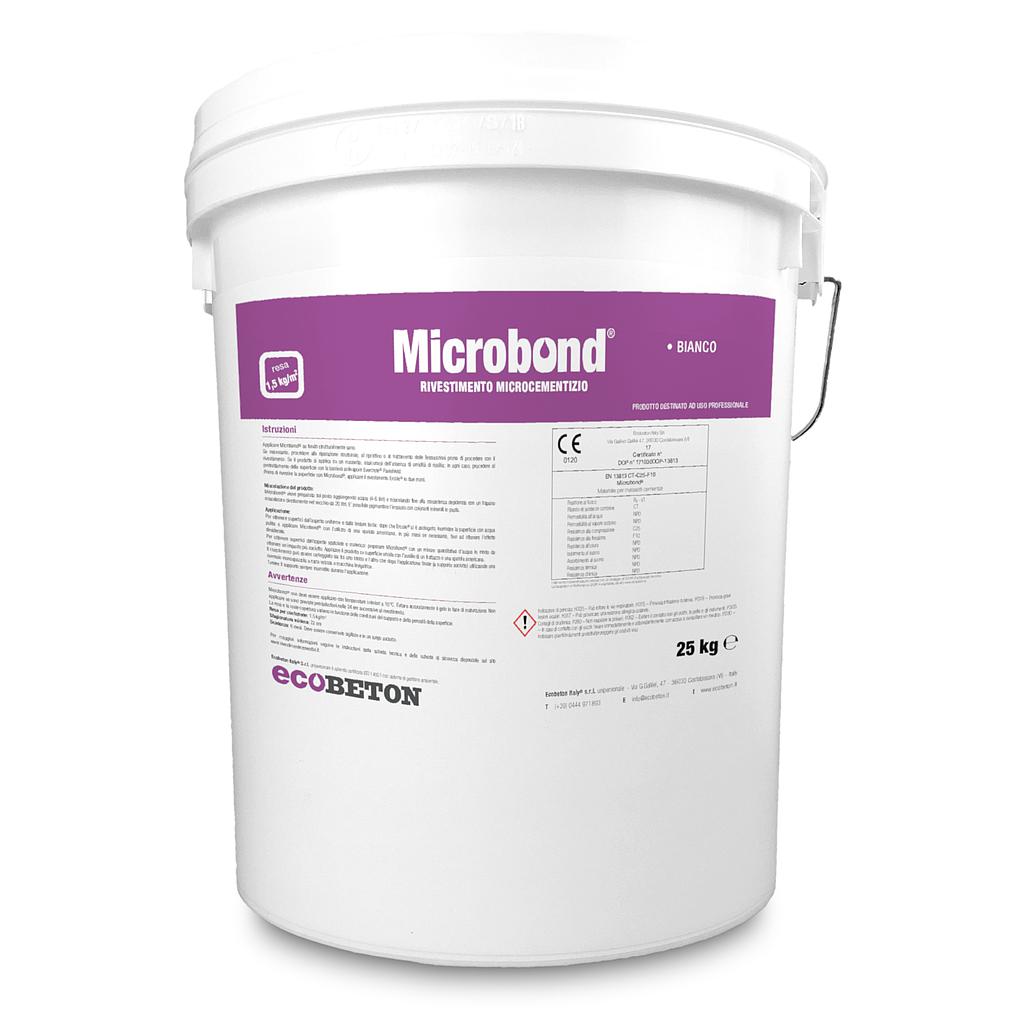 Microbond®
It is a single-component, water-based, abrasion-resistant, non-toxic and environmentally friendly microcement. It is of easy application to countless types of surfaces, such as concrete, wood, plasterboard, tiles and many others.
Microbond is cement-based, and it does not require a primer and once protected with the special Ecobeton sealers it becomes completely waterproof and resistant to scratches and abrasions.

Sustainable: Mineral-based, with a very low VOC content.
---
Versatile: It can be applied on all surfaces, internal and external, vertical and horizontal.
---
Application: Trowel, spatula, magic trowel
---
Support: Wood, terracotta, tiles, plasterboard, concrete, screeds.
---
Waterproof: Once treated with our Cerbero Base and Cerbero Sealer, it becomes completely water resistant.