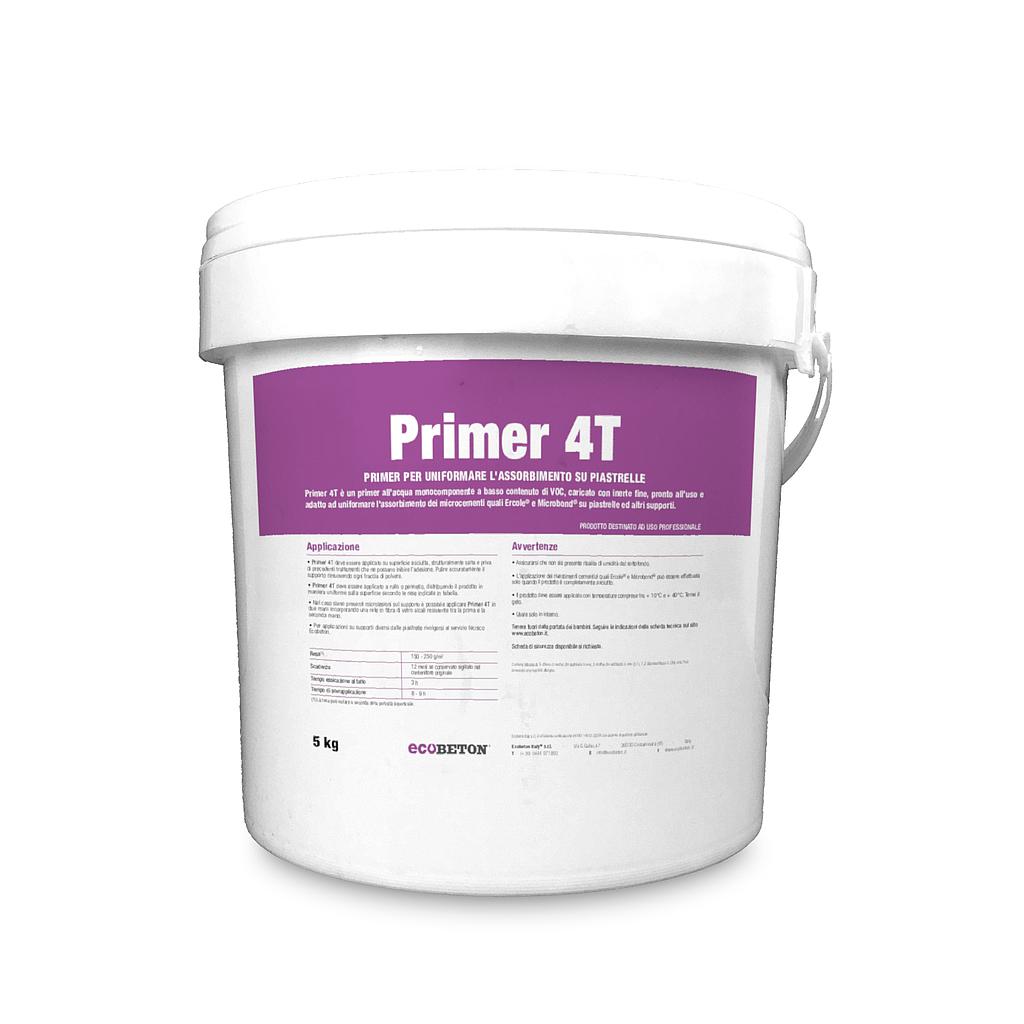 Primer 4T
---
30 dniowa gwarancja zwrotu pieniędzy
Bezpłatna wysyłka na terenie Polski
Kup teraz, otrzymasz przesyłkę w 2 dni
Resources
Product for professional use
---
Water-based acrylic primer for tiles and other substrates.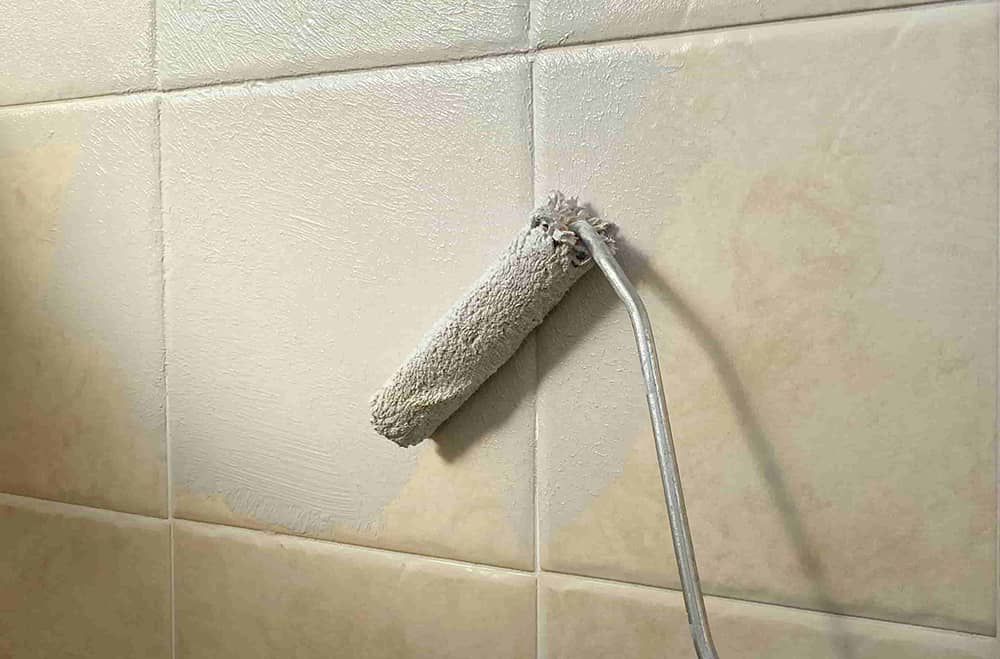 Primer 4T
Primer 4T is a single-component water-based acrylic primer with low VOC content, with fine aggregates and ready to use.
Suitable for obtaining a uniform absorption of microcements such as Microbond® and Ercole® on tiles and other substrates.
The cementitious coating on ceramic tiles sometimes let the traces of the joints of the tiles emerge on the surface (tiles mirroring) due to a different level of absorption between ceramic surface and tile joint. Primer 4T evens the absorption of the microcement between the tile and the joint so that you can obtain a uniform surface.

Healty: Very low VOC content (volatile organic compound).
---
Easy: Ready to use, just one coat is enough.
---
Application: roller, brush, magic trowel
---
Applicable on: tiles, plasterboard, ceramic, plaster, wood, screeds.
---
Purpose: Primer 4T uniform the absorption of the microcement and creates an ideal rough surface for adhesion.