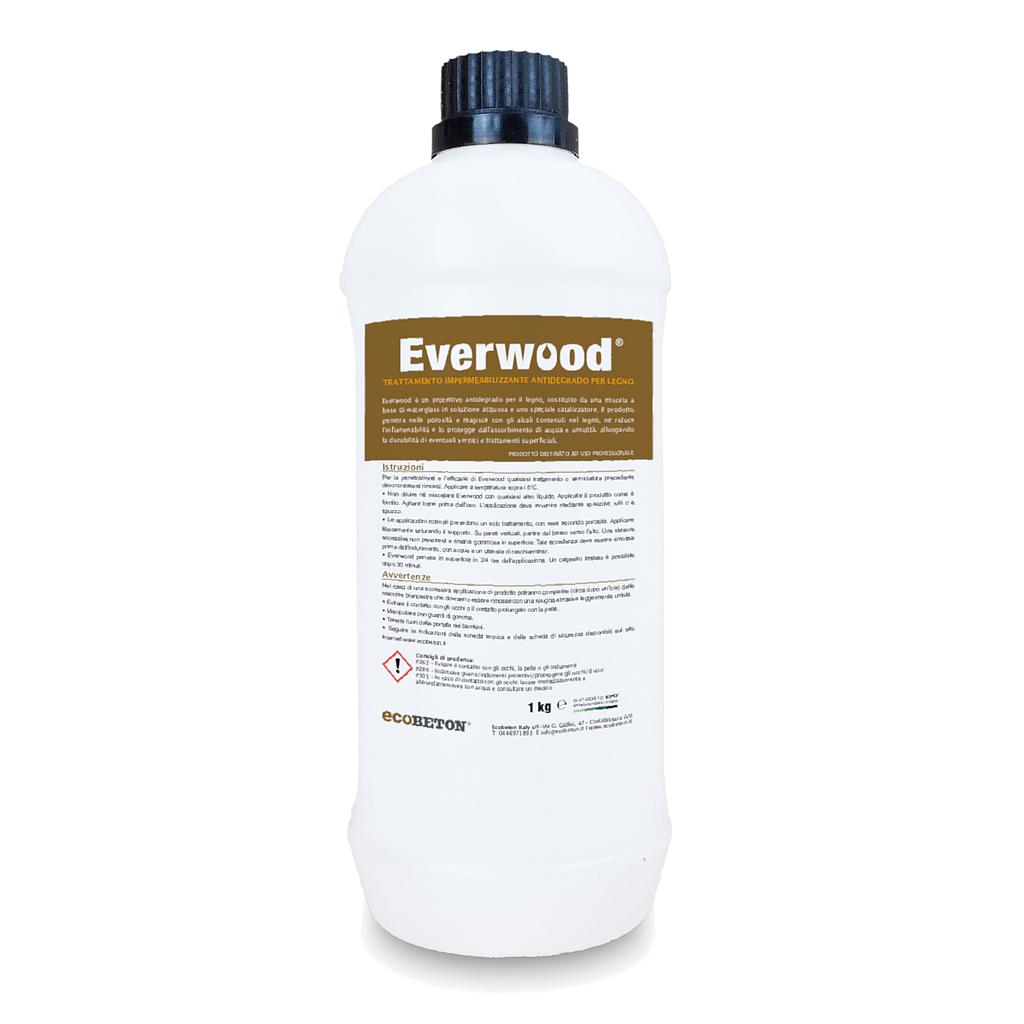 Everwood
---
30 dniowa gwarancja zwrotu pieniędzy
Bezpłatna wysyłka na terenie Polski
Kup teraz, otrzymasz przesyłkę w 2 dni
Resources
Product for professional use
---
Appearance:
transparent odourless liquid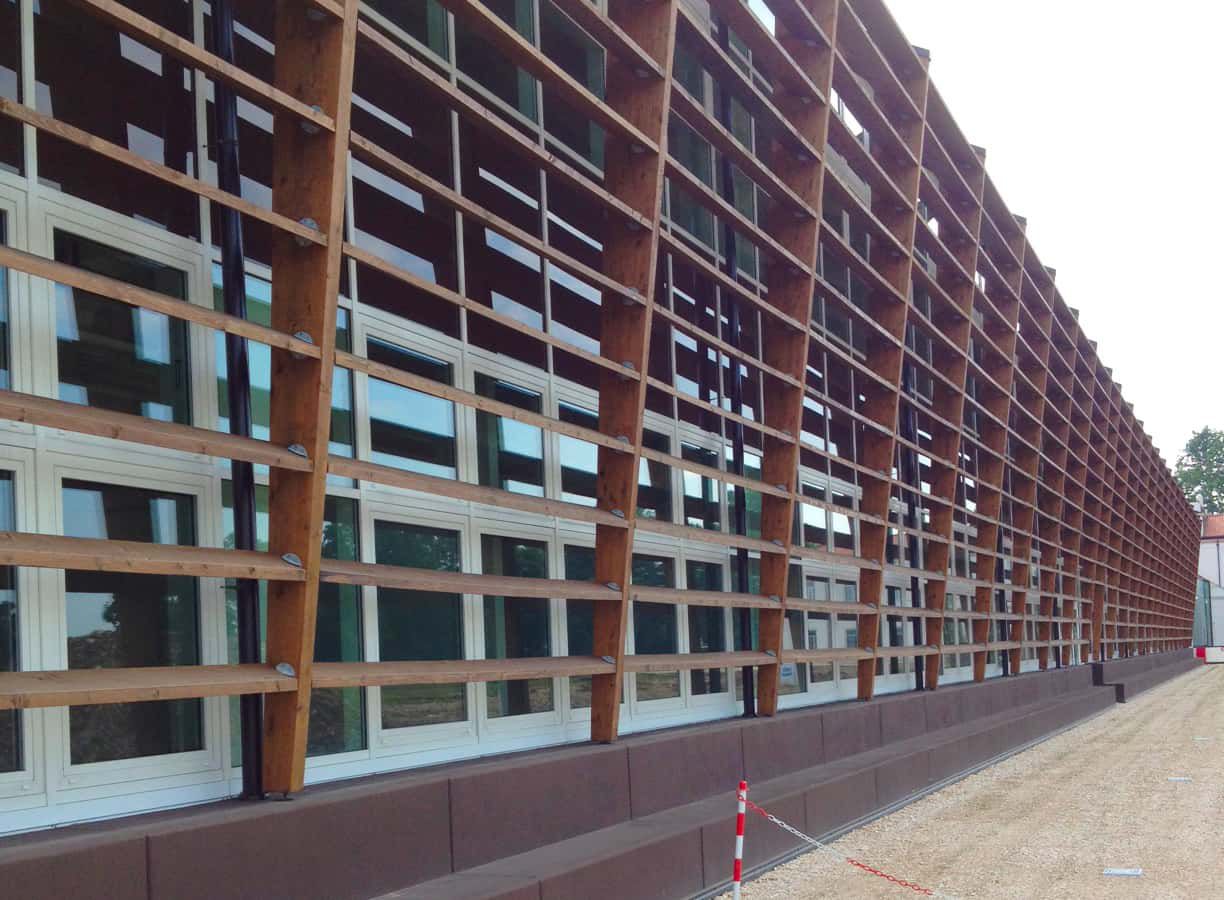 Everwood®
Everwood is a protective deep penetrating sealer for all types of wood, consisting of a proprietary mixture based on liquid glass, modified by a special modifier additive.
The product penetrates deeply into the pores and reacts with the wood's lignin, forming a permanent barrier.
Particularly useful in reducing the flammability of wood and protecting from the absorption of water and humidity, it extends the wood's durability and the lifespan of any subsequent paints or surface treatments.

Sustainable: colourless, odourless and non-toxic. Given its composition, it does not cause any environmental risk.
---
Total protection: contrasts the formation of moulds, fungi and bacteria, reduces the penetration of oils, fats and pollutants. Protects from freeze/thaw cycles, reduces flammability, increases the hardness and resistance of the wood.
---
Application: spray with low pressure pump, roller, brush.
---
Uses: wooden houses, wooden beams and attics, Pompeian and structures for external canopies, wooden garden furniture, fences, windows and balconies, special flooring, boats, poles and wood in constant contact with water.
---
Permanent: if applied correctly, the service life of overlying paints, dyes and paints increases by 300%.